About Program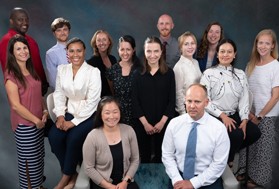 Harvest New York's goal is to expand and enhance Cornell Cooperative Extension's regional agriculture programs to spur agricultural economic development in New York State. The team began in 2012 in Western New York but expanded into Northern New York to better serve all of New York State in 2016.
Five project areas are covered by Harvest New York Specialists:
Dairy Food Processing and Marketing

Focuses on dairy and food processing, with emphasis on dairy processing manufacturers making artisan cheeses, ice cream, yogurt, and other value-added dairy products.
Local Food Distribution and Marketing
Increases investment and jobs in agricultural and food systems to enhance the viability of farms through expansion, value-added production, diversification, and distribution of locally produced fruits and vegetables.
Farm-Based Beverages

Identifies the challenges faced by the craft beverage industry suppliers in New York State and works with researchers, production specialists, industry reps, and policy makers to overcome the barriers to growth.
Livestock Processing and Marketing
Enhancing development of the livestock and meats processing industries by assessing production and marketing challenges and guiding management practices.
Farm Strategic Planning
Provides producers assistance with farmstead development, facility layout, and environmental planning to optimize production on dairy, crop and livestock farms.
Specialists in these areas develop educational programs that increase agricultural investments, profitability and sustainability by:
Maximizing connections to research and resources of Cornell University and Cornell Cooperative Extension

Responding to emerging opportunities

Assisting with workforce development and business expansion

Increasing the profitability of this key New York industry
Upcoming Events
Artisan Cheeses of Western New York
May 17, 2017
6:30 PM - 9:00 PM
East Aurora, NY
Cornell Cooperative Extension of Erie County and Harvest New York present
Artisan Cheeses of Western New York
. Western New York is producing some of the most interesting and most thoughtfully created artisan cheeses in the state. Cornell Cooperative Extension Dairy Processing Specialist (and Harvest NY team member) Carl Moody will give an overview of the cheese-making process and share what artisan cheesemakers are doing in the region as well as samples of some of their best work.
Cured Meats Workshop
May 31 - June 1, 2017

Ithaca, NY
The Cured Meats Workshop is tailored to small-scale meat processors and restaurant owners interested in creating a value-added meat product for their customers.
Announcements
Alternative Markets for Malting Barley
What will you do if the malting barley you've grown does not meet the specs of your maltster? Plan ahead for an alternative market for rejected barley. This can help minimize economic losses if the crop is rejected based on grain quality
Harvest NY, together with CCE Erie County, has put together an informative flyer about Malting Barley Alternative Markets. The publication covers market opportunities for rejected barley and potential buyers.
Read more...
Upcoming Beef, Lamb, and Pork Processing Workshops
Harvest New York, in collaboration with SUNY Cobleskill, is offering workshops for animal producers on Beef, Lamb and Pork processing to maximize profit!
Read more...
Western NY Food Hub looking for produce farmers!
Eden Valley Growers (EVG) is opening their doors to new produce growers interested in selling through wholesale market channels! Dubbed the Western NY Food Hub, this business diversification will provide qualified growers with immediate access to wholesale markets. Based in Erie County, EVG is a vegetable growing farm cooperative that recently celebrated its 50th anniversary. Recognizing the increasing demand for locally grown food and the considerable assets the cooperative has, both in terms of infrastructure, sales and marketing, they are eager to provide Western NY farmers with a viable market for their produce. Click
HERE
to see more information.