About Program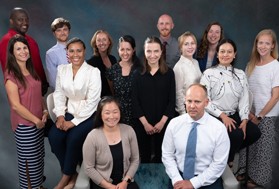 Harvest New York's goal is to expand and enhance Cornell Cooperative Extension's regional agriculture programs to spur agricultural economic development in New York State. The team began in 2012 in Western New York, expanded into Northern New York in 2016, and now extends into New York City to better serve all of New York.
Six project areas are covered by Harvest New York Specialists:
Dairy Food Processing and Marketing

Focuses on dairy and food processing, with emphasis on dairy processing manufacturers making artisan cheeses, ice cream, yogurt, and other value-added dairy products.
Local Food Distribution and Marketing
Increases investment and jobs in agricultural and food systems to enhance the viability of farms through expansion, value-added production, diversification, and distribution of locally produced fruits and vegetables.
Urban Agriculture
Promoting sustainable commercial agriculture development and entrepreneurship for urban farms producing in soil, greenhouses, or vertical/enclosed facilities through educational programming in production, harvesting, packaging, marketing, and food safety.
Farm-Based Beverages

Identifies the challenges faced by the craft beverage industry suppliers in New York State and works with researchers, production specialists, industry reps, and policy makers to overcome the barriers to growth.
Livestock Processing and Marketing
Enhancing development of the livestock and meats processing industries by assessing production and marketing challenges and guiding management practices.
Farm Strategic Planning
Provides producers assistance with farmstead development, facility layout, and environmental planning to optimize production on dairy, crop and livestock farms.
Specialists in these areas develop educational programs that increase agricultural investments, profitability and sustainability by:
Maximizing connections to research and resources of Cornell University and Cornell Cooperative Extension

Responding to emerging opportunities

Assisting with workforce development and business expansion

Increasing the profitability of this key New York industry
Harvest New York is funded by New York State.
Upcoming Events
Fluid Milk Processing for Quality and Safety (Online Course)
July 1 - December 31, 2018

This online workshop (with rolling registration) is designed for those involved and interested in fluid milk processing and testing with the intent of providing the tools to support and improve on quality assurance/control and food safety programs for bottled milks. While the course design assumes participants have some prior knowledge of dairy microbiology & processing (e.g., Dairy Science & Sanitation Course), critical concepts will be reviewed and expanded on for those who do not. This course can be taken as a stand-along program, but it also fulfills the core training requirement of a Cornell Dairy Foods Certificate for Fluid Milk Processing for Quality and Safety after all required prerequisite courses have been taken (e.g., Dairy Science & Sanitation, HACCP, HTST).

The Science of Cheese Making (Basic Level) and Vat Pasteurization Workshop
October 23 - October 24, 2018

Ithaca, NY
This workshop is designed for cheese manufacturers or others interested in the basic concepts of cheese making and is a required part of the Dairy Extension Basic Cheese Making Certificate Program. The course may also be taken as a stand-alone Basic Cheese Making training. The course begins with an online lecture component covering the key areas related to vat pasteurization and basic cheese making techniques, cheese culture basics, milk defects, cheese defects and cheese marketing. The course will also include 2 days of hands-on pasteurization and cheese making activities.

2018 Cornell Agribusiness Strategic Marketing Confernece
November 7 - November 8, 2018

Lake Placid, NY
Developing Your Brand and Marketing Strategies to Increase Sales
This program will focus on brand development for a competitive market, collaborative approaches to marketing, multi-channel selling strategies, and technology adaption with your brand.

All members of the agricultural community are encouraged to attend!

Announcements
Take the New York Berry Grower Survey!
Attention New York State berry growers
Help us better understand the current status and future growth potential of New York's berry industry, as well as identify the best approaches to support and develop resources to help berry growers.
This survey, a collaborative effort between the New York Berry Growers Association and Cornell Cooperative Extension, will provide critical information needed to obtain additional funding from the State for research and extension efforts.
The survey contains 8 questions and should take less than 5 minutes to complete it.
Take the survey online
or you can
print the survey and mail it in using this PDF
.