About Program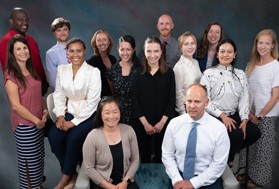 Harvest New York's goal is to expand and enhance Cornell Cooperative Extension's regional agriculture programs to spur agricultural economic development in New York State. The team began in 2012 in Western New York, expanded into Northern New York in 2016, and now extends into New York City to better serve all of New York.
Six project areas are covered by Harvest New York Specialists:
Dairy Food Processing and Marketing

Focuses on dairy and food processing, with emphasis on dairy processing manufacturers making artisan cheeses, ice cream, yogurt, and other value-added dairy products.
Local Food Distribution and Marketing
Increases investment and jobs in agricultural and food systems to enhance the viability of farms through expansion, value-added production, diversification, and distribution of locally produced fruits and vegetables.
Urban Agriculture
Promoting sustainable commercial agriculture development and entrepreneurship for urban farms producing in soil, greenhouses, or vertical/enclosed facilities through educational programming in production, harvesting, packaging, marketing, and food safety.
Farm-Based Beverages

Identifies the challenges faced by the craft beverage industry suppliers in New York State and works with researchers, production specialists, industry reps, and policy makers to overcome the barriers to growth.
Livestock Processing and Marketing
Enhancing development of the livestock and meats processing industries by assessing production and marketing challenges and guiding management practices.
Farm Strategic Planning
Provides producers assistance with farmstead development, facility layout, and environmental planning to optimize production on dairy, crop and livestock farms.
Specialists in these areas develop educational programs that increase agricultural investments, profitability and sustainability by:
Maximizing connections to research and resources of Cornell University and Cornell Cooperative Extension

Responding to emerging opportunities

Assisting with workforce development and business expansion

Increasing the profitability of this key New York industry
Harvest New York is funded by New York State.
Upcoming Events
Artisan Dairy Food Safety Plan Coaching Workshop
February 26 - February 27, 2019
2 days
Plattsburgh, NY
This coaching workshop is intended for Artisan Cheese and Dairy Food Producers who are preparing to create, or are already developing, a FSMA compliant, preventive control (PC)-based, food safety plan for their facility. The goal of this workshop is to provide Food Safety Plan review and coaching sessions that guide attendees through each step in development process. PCQI lead trainers will be present to review topics and answer questions.

Indoor Specialty Mushroom Cultivation Course
February 26 - April 2, 2019
Tuesday evenings, 6:00 - 9:00 PM
New York, NY
The six-week course combines mushroom growing and marketing instruction with discussions about the ethnography of mushroom production.

Manure Applicator Training (CCE-Steuben County)
February 28, 2019
1:00 PM- 3:00 PM
Bath, NY
Manure Applicator Training
DEC Approved Training for CAFO Farms Thursday, February 28, 2019
Two Sites!
Announcements
Mushroom Cultivation Course
CCE's Urban Agriculture Program is collaborating with the Cornell Small Farms Program and Farm School NYC to offer
"Indoor Specialty Mushroom Cultivation."
The six-week course combines mushroom growing and marketing instruction with discussions about the ethnography of mushroom production. Students will gather from 6pm - 9pm on Tuesday evenings, February 26 - April 2, to participate in Cornell's 90-minute mushroom cultivation webinar together and then explore how indigenous and other cultural history and practice, race, class, and social justice relate to the themes raised in the webinar.
Event details and registration is available through Farm School NYC.