About Program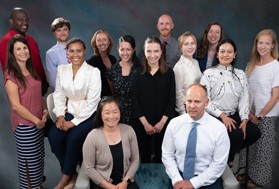 Harvest New York is an innovative Cornell Cooperative Extension team that focuses on development projects in the farm and food industries of rural and urban New York. The team began in 2012 in Western New York, expanded into Northern New York in 2016, and now extends into New York City to better serve all of New York.
Five project areas are covered by Harvest New York Specialists:
Local Food Distribution and Marketing
Increases investment and jobs in agricultural and food systems to enhance the viability of farms through expansion, value-added production, diversification, and distribution of locally produced fruits and vegetables.
Urban Agriculture
Promoting sustainable commercial agriculture development and entrepreneurship for urban farms producing in soil, greenhouses, or vertical/enclosed facilities through educational programming in production, harvesting, packaging, marketing, and food safety.
Urban Gardens
Fostering innovative urban farming methods that improve ecological resilience and meet urgent food needs through community education, engagement and empowerment.
Farm-Based Beverages

Identifies the challenges faced by the craft beverage industry suppliers in New York State and works with researchers, production specialists, industry reps, and policy makers to overcome the barriers to growth.
Emerging Crops
Exploring the potential for new crops including industrial hemp, hops and more.
Specialists in these areas develop educational programs that increase agricultural investments, profitability and sustainability by:
Maximizing connections to research and resources of Cornell University and Cornell Cooperative Extension

Responding to emerging opportunities

Assisting with workforce development and business expansion

Increasing the profitability of this key New York industry
Harvest New York is funded by New York State.
Upcoming Events
TEST DSD Single

May 2, 2022
Fairport, NY
This is the calendar blurb.
Announcements
New Guide Shares Practical Information on How to Grow and Care for Pawpaws
Not sure what a 'pawpaw' is? The pawpaw (
Asimina triloba
) is a fruiting tree native to the eastern United States, growing from the Florida lowlands up to the Southern Tier in New York. It is believed that the pawpaw's range is as large as it is because Indigenous Peoples cultivated this tree. Pawpaws have great value as a food crop. They contain 7 of the 9 essential amino acids and are an excellent source of iron and manganese.
Pawpaws in New York: A Guide on How to Grow and Care for Pawpaws
, written by Anya Osatuke, Berry Specialist with CCE Harvest NY, Sean Dembrosky of Edible Acres in Trumansburg, NY, and Marvin Pritts of Cornell University, shares practical information on how to grow and care for pawpaws, based on conversations with growers and researchers in New York State and the information provided by the references cited.