About Program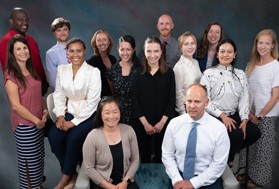 Harvest New York is an innovative Cornell Cooperative Extension team that focuses on development projects in the farm and food industries of rural and urban New York. The team began in 2012 in Western New York, expanded into Northern New York in 2016, and now extends into New York City to better serve all of New York.
Five project areas are covered by Harvest New York Specialists:
Local Food Distribution and Marketing
Increases investment and jobs in agricultural and food systems to enhance the viability of farms through expansion, value-added production, diversification, and distribution of locally produced fruits and vegetables.
Urban Agriculture
Promoting sustainable commercial agriculture development and entrepreneurship for urban farms producing in soil, greenhouses, or vertical/enclosed facilities through educational programming in production, harvesting, packaging, marketing, and food safety.
Urban Gardens
Fostering innovative urban farming methods that improve ecological resilience and meet urgent food needs through community education, engagement and empowerment.
Farm-Based Beverages

Identifies the challenges faced by the craft beverage industry suppliers in New York State and works with researchers, production specialists, industry reps, and policy makers to overcome the barriers to growth.
Emerging Crops
Exploring the potential for new crops including industrial hemp, hops and more.
Specialists in these areas develop educational programs that increase agricultural investments, profitability and sustainability by:
Maximizing connections to research and resources of Cornell University and Cornell Cooperative Extension

Responding to emerging opportunities

Assisting with workforce development and business expansion

Increasing the profitability of this key New York industry
Harvest New York is funded by New York State.
Upcoming Events
2022 Field to Pint Tour
October 19, 2022
8:30 am - 4:00 pm
Join Harvest NY, The Cornell Capital Area Agriculture & Horticulture Program, and Cornell Cooperative Extension of Ulster County on a full day "Field to Pint Tour" in Columbia and Green Counties. The tour will provide the opportunity to meet local farmers, producers, and end users who contribute to the craft beverage industry in the Hudson Valley and New York. Food and refreshments will be available for purchase at the final tour stop, Subversive Brewing.

You must be 21or older to attend this event.

NYC Fungus Festival
October 23, 2022
11:00 am - 3:00 pm
New York, NY
Like New Yorkers, fungi are fascinating, surprising, diverse and interconnected. That's why the New York Mycological Society is celebrating them at New York City's very first Fungus Festival on Randall's Island! This free community event welcomes mushroom-curious amateurs and experts of all ages!