About Program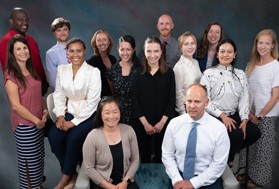 Harvest New York is an innovative Cornell Cooperative Extension team that focuses on development projects in the farm and food industries of rural and urban New York. The team began in 2012 in Western New York, expanded into Northern New York in 2016, and now extends into New York City to better serve all of New York.
Five project areas are covered by Harvest New York Specialists:
Local Food Distribution and Marketing
Increases investment and jobs in agricultural and food systems to enhance the viability of farms through expansion, value-added production, diversification, and distribution of locally produced fruits and vegetables.
Urban Agriculture
Promoting sustainable commercial agriculture development and entrepreneurship for urban farms producing in soil, greenhouses, or vertical/enclosed facilities through educational programming in production, harvesting, packaging, marketing, and food safety.
Urban Gardens
Fostering innovative urban farming methods that improve ecological resilience and meet urgent food needs through community education, engagement and empowerment.
Farm-Based Beverages

Identifies the challenges faced by the craft beverage industry suppliers in New York State and works with researchers, production specialists, industry reps, and policy makers to overcome the barriers to growth.
Emerging Crops
Exploring the potential for new crops including industrial hemp, hops and more.
Specialists in these areas develop educational programs that increase agricultural investments, profitability and sustainability by:
Maximizing connections to research and resources of Cornell University and Cornell Cooperative Extension

Responding to emerging opportunities

Assisting with workforce development and business expansion

Increasing the profitability of this key New York industry
Harvest New York is funded by New York State.
Upcoming Events
Como Cultivar Hongos Comestibles (How to Grow Edible Mushrooms)
July 16, 2022
3:00 pm - 5:00 pm
Bronx, NY
This mushroom workshop will be taught in Spanish.

Acomparie a los equipos de Cornell Co-op Extension y New York Restoration Project con las facilitadoras Cecilia, Marina, y Yolanda para aprender tres formas diferentes de cultivar hongos comestibles en su jardin.

CRAFT Urban Ag IPM Workshop
July 19, 2022
4:00 pm - 6:00 pm
Brooklyn, NY
Experts from the NYS IPM Program will answer questions about beneficial insects and how to attract them to your urban farm or garden. We will also be providing some background on the Conservation Biocontrol project that is now in its second year, introducing our Cornell Cooperative Extension summer interns and providing a brief tour of Oko Farms.

Announcements
Propagating Strawberry Plants Through Runners
The production of strawberry plants is challenging due to the rigorous sanitation needs that must be met, especially in field propagation settings, but also in greenhouse settings. To add to that, growers in New York may find it more difficult to obtain their preferred strawberry varieties in the coming years, as fewer nurseries are propagating strawberries. The solution: strawberry plug plants propagated from runners in a controlled environment such as a greenhouse or high tunnel.

Plug production of rarer varieties that do well in New York State will fetch a higher price than dormant bare-root plants due to the higher cost of production and lower availability in the Northeast, especially if plants are available in August.
Propagating Strawberry Plants Through Runners
, written by Anya Osatuke of CCE Harvest NY and Brad Bergefurd of The Ohio State University, only discusses production and marketing potential of plug plants because successful field production of bare-root strawberries is very difficult to achieve without the use of highly restricted soil fumigants.