About Program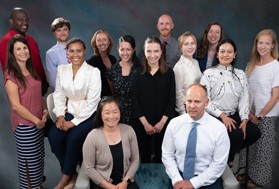 Harvest New York's goal is to expand and enhance Cornell Cooperative Extension's regional agriculture programs to spur agricultural economic development in New York State. The team began in 2012 in Western New York, expanded into Northern New York in 2016, and now extends into New York City to better serve all of New York.
Four project areas are covered by Harvest New York Specialists:
Local Food Distribution and Marketing
Increases investment and jobs in agricultural and food systems to enhance the viability of farms through expansion, value-added production, diversification, and distribution of locally produced fruits and vegetables.
Urban Agriculture
Promoting sustainable commercial agriculture development and entrepreneurship for urban farms producing in soil, greenhouses, or vertical/enclosed facilities through educational programming in production, harvesting, packaging, marketing, and food safety.
Farm-Based Beverages

Identifies the challenges faced by the craft beverage industry suppliers in New York State and works with researchers, production specialists, industry reps, and policy makers to overcome the barriers to growth.
Emerging Crops
Exploring the potential for new crops including industrial hemp, hops and more.
Specialists in these areas develop educational programs that increase agricultural investments, profitability and sustainability by:
Maximizing connections to research and resources of Cornell University and Cornell Cooperative Extension

Responding to emerging opportunities

Assisting with workforce development and business expansion

Increasing the profitability of this key New York industry
Harvest New York is funded by New York State.
Upcoming Events
Fall Strawberry Workshop

October 20, 2021
5:30pm - 7:30pm
Fillmore, NY
Deb Wagoner of Wagoner Bees and Produce will lead a discussion of weed control techniques including types of plastic mulch and how they are used to prevent weed infestation in strawberry systems. She will share her experience with irrigation scheduling and a labeling system used for cultivar tracking. She'll also share information about her strawberry harvester with a description of item cost and functionality.
Attendees will also hear from Integrated Weed Management Specialist, Bryan Brown, and WNY Berry Specialist, Anya Osatuke, as they review late-fall pests, fertility management, and seasonal factors determining when to apply a winter mulch to a strawberry planting.
1.0 DEC credit in categories 10, 1a, 21, 22, and 23 will be offered.