About Program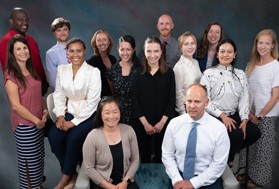 Harvest New York's goal is to expand and enhance Cornell Cooperative Extension's regional agriculture programs to spur agricultural economic development in New York State. The team began in 2012 in Western New York, expanded into Northern New York in 2016, and now extends into New York City to better serve all of New York.
Six project areas are covered by Harvest New York Specialists:
Dairy Food Processing and Marketing

Focuses on dairy and food processing, with emphasis on dairy processing manufacturers making artisan cheeses, ice cream, yogurt, and other value-added dairy products.
Local Food Distribution and Marketing
Increases investment and jobs in agricultural and food systems to enhance the viability of farms through expansion, value-added production, diversification, and distribution of locally produced fruits and vegetables.
Urban Agriculture
Promoting sustainable commercial agriculture development and entrepreneurship for urban farms producing in soil, greenhouses, or vertical/enclosed facilities through educational programming in production, harvesting, packaging, marketing, and food safety.
Farm-Based Beverages

Identifies the challenges faced by the craft beverage industry suppliers in New York State and works with researchers, production specialists, industry reps, and policy makers to overcome the barriers to growth.
Emerging Crops
Exploring the potential for new crops including industrial hemp, hops and more.
Farm Strategic Planning
Provides producers assistance with farmstead development, facility layout, and environmental planning to optimize production on dairy, crop and livestock farms.
Specialists in these areas develop educational programs that increase agricultural investments, profitability and sustainability by:
Maximizing connections to research and resources of Cornell University and Cornell Cooperative Extension

Responding to emerging opportunities

Assisting with workforce development and business expansion

Increasing the profitability of this key New York industry
Harvest New York is funded by New York State.
Upcoming Events
No upcoming events at this time.
Announcements
NY Crop Insurance Availability by County & Crop
Apiculture, Dairy-RP, LGM, Nursery, PRF and WFRP policies are available throughout the entire state. Here is a table showing RMA
crop insurance availability by county and crop in New York State
.
If a crop is not covered in your county, you may still be eligible for a written agreement for that crop. Please
contact an insurance agent
to see if this is an option for you.
More information about crop insurance is available through Cornell's
New York Crop Insurance Education Program
.
Beginning Producer Benefits for Crop Insurance
A qualifying beginning producer can potentially receive benefits in the crop insurance program. These benefits are designed to help start your operation. In this article, Stephen Hadcock, Capital Area Agriculture and Horticulture Program, outlines the 4
crop insurance benefits available to beginning producers
.
1) An exemption from paying the administrative fee for catastrophic coverage and additional coverage.
2) Receive an additional 10 percentage points of premium subsidy for additional coverage policies with a subsidy premium.
3) Utilize the actual production history (APH) of a farming operation that producer was previously involved in.
4) Utilize 80% of an applicable T-yield, instead of the normal 60%, as a substitute Yield Adjustment.