Event Details
Date
February 26 - February 27, 2019
Time
2 days
Location
Workforce Development Institute (WDI)
194 US Oval
Plattsburgh, NY 12903
Cost
$49.00 subsidized course fee


Host
Cornell University Dairy Foods Extension
Pre-Registration Deadline: February 12, 2019

EVENT HAS PASSED
Artisan Dairy Food Safety Plan Coaching Workshop
February 26 - February 27, 2019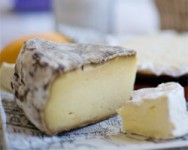 This coaching workshop is intended for Artisan Cheese and Dairy Food Producers who are preparing to create, or are already developing, a FSMA compliant, preventive control (PC)-based, food safety plan for their facility. The goal of this workshop is to provide Food Safety Plan review and coaching sessions that guide attendees through each step in development process. PCQI lead trainers will be present to review topics and answer questions.Templates (digital and paper) will be provided to facilitate plan development, attendees are encouraged to bring their current or inprogress plans.
Note: This course is NOT intended to provide PCQI certification, it is strongly recommended that attendees complete an FSPCA PCQI certification course or similar program before attending this workshop. Attendees are also encouraged to enroll and complete the Food Safety for Artisan/Farmstead Cheesemakers prior to
taking this workshop. The link to this online training will be provided upon registration.
Workshop is limited to the first 20 registrants. Additional registrants will be

added to a wait list and additional workshops scheduled as needed to meet

demand.

PCQI certification is a recommended (but not required) prior to enrollment
Attendees should bring a plan to develop. Multiple products may be grouped

under a single plan, please work with the course instructor if you need

assistance determining if products should be grouped or split.

Attendees who wish to work on digital versions of their plans are encouraged to

bring their own laptops.
Who Should Attend: Artisan cheese and dairy food producers taking the next step in their Food Safety Plan Development.
The generous support of the Innovation Center for US Dairy and USDA allows this course ($600 value) to be provided at a reduced cost to artisan dairy producers for $49.
Upcoming Events
Strategic Workforce Approaches Symposium
May 22, 2019
Wednesday, 9:00 AM - 4:30 PM
Ithaca, NY
Retention. Attraction. Workforce. People. The dairy industry has consistently shared that these factors need to be improved. Our Cornell Dairy team is hosting a Strategic Workforce Approaches Symposium on Wednesday, May 22nd where we will be hearing from industry partners on existing workforce development resources and current strategies that are working for businesses. Featured speakers will include the Manufacturers Association of Central New York; Bruce Krupke, Executive Vice President of Northeast Dairy Foods Association; Dr. Richard Stup, Agriculture Workforce Specialist of Cornell University; and an industry panel, "Navigating Employee Interaction Strategies."

Announcements
NYS Agricultural Soil Survey
In order to better understand the unique soils used in New York City's urban farms, Cornell Cooperative Extension's urban agriculture program launched the NYC Survey of Agricultural Soils in 2018. After obtaining soil and plant tissue analysis from ten urban farms in NYC, we are expanding the survey in 2019 with the goal of informing best management practices for unique productive urban soils. See our
preliminary findings and more information
, including a how-to tip sheet for NYC urban farmers on collecting soil samples and getting a soil test.