Event Details
Date
February 26 - February 27, 2019
Time
2 days
Location
Workforce Development Institute (WDI)
194 US Oval
Plattsburgh, NY 12903
Cost
$49.00 subsidized course fee


Host
Cornell University Dairy Foods Extension
Pre-Registration Deadline: February 12, 2019

EVENT HAS PASSED
Artisan Dairy Food Safety Plan Coaching Workshop
February 26 - February 27, 2019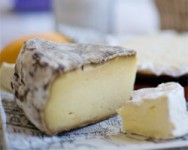 This coaching workshop is intended for Artisan Cheese and Dairy Food Producers who are preparing to create, or are already developing, a FSMA compliant, preventive control (PC)-based, food safety plan for their facility. The goal of this workshop is to provide Food Safety Plan review and coaching sessions that guide attendees through each step in development process. PCQI lead trainers will be present to review topics and answer questions.Templates (digital and paper) will be provided to facilitate plan development, attendees are encouraged to bring their current or inprogress plans.
Note: This course is NOT intended to provide PCQI certification, it is strongly recommended that attendees complete an FSPCA PCQI certification course or similar program before attending this workshop. Attendees are also encouraged to enroll and complete the Food Safety for Artisan/Farmstead Cheesemakers prior to
taking this workshop. The link to this online training will be provided upon registration.
Workshop is limited to the first 20 registrants. Additional registrants will be

added to a wait list and additional workshops scheduled as needed to meet

demand.

PCQI certification is a recommended (but not required) prior to enrollment
Attendees should bring a plan to develop. Multiple products may be grouped

under a single plan, please work with the course instructor if you need

assistance determining if products should be grouped or split.

Attendees who wish to work on digital versions of their plans are encouraged to

bring their own laptops.
Who Should Attend: Artisan cheese and dairy food producers taking the next step in their Food Safety Plan Development.
The generous support of the Innovation Center for US Dairy and USDA allows this course ($600 value) to be provided at a reduced cost to artisan dairy producers for $49.
Upcoming Events
No upcoming events at this time.
Announcements
NY Crop Insurance Availability by County & Crop
Apiculture, Dairy-RP, LGM, Nursery, PRF and WFRP policies are available throughout the entire state. Here is a table showing RMA
crop insurance availability by county and crop in New York State
.
If a crop is not covered in your county, you may still be eligible for a written agreement for that crop. Please
contact an insurance agent
to see if this is an option for you.
More information about crop insurance is available through Cornell's
New York Crop Insurance Education Program
.
Beginning Producer Benefits for Crop Insurance
A qualifying beginning producer can potentially receive benefits in the crop insurance program. These benefits are designed to help start your operation. In this article, Stephen Hadcock, Capital Area Agriculture and Horticulture Program, outlines the 4
crop insurance benefits available to beginning producers
.
1) An exemption from paying the administrative fee for catastrophic coverage and additional coverage.
2) Receive an additional 10 percentage points of premium subsidy for additional coverage policies with a subsidy premium.
3) Utilize the actual production history (APH) of a farming operation that producer was previously involved in.
4) Utilize 80% of an applicable T-yield, instead of the normal 60%, as a substitute Yield Adjustment.