Farm Strategic Planning
The dairy foods industry in New York continues to experience tremendous expansion and growth in the areas of production of yogurt and related products, artisan cheese production, as well as production of dairy powders, which have considerable opportunities for export. The growth in dairy foods processing capacity represents an opportunity for expanded farm-level production. This growth will take place both in the form of increased cow numbers and increased production per cow where appropriate, with emphasis on economically and environmentally sustainable growth strategies to ensure long-term continued supply of milk to meet the processing demands.
The Farm Strategic Planning Specialist on the Harvest NY team provides producers assistance with farmstead development, facility layout, and environmental planning to optimize production on dairy, crop and livestock farms.
Most Recent Farm Strategic Planning Content
Robotic Milking Systems - What We've Learned So Far (Part 2)
Timothy Terry, Farm Strategic Planning Specialist

Last Modified: July 6, 2018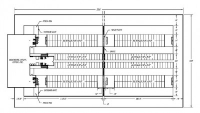 Below are more tidbits on robotic milking.
Robotic Milking Systems - What We've Learned So Far (Part 1)
Timothy Terry, Farm Strategic Planning Specialist

Last Modified: June 4, 2018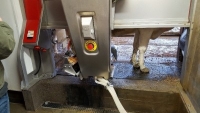 I was recently invited to participate in a robotic farming discussion group. The evening began with a few presentations by a robot manufacturer which, surprisingly, were less about sales and more about start-up and management of the systems and the cows. These proved to be good fodder for a fruitful discussion among the technical service people, dairymen and women, and other industry people in attendance, like yours truly.

20 Attributes to Highly Successful Managers: Insights from Danny Klinefelter
Timothy Terry, Farm Strategic Planning Specialist

Last Modified: January 24, 2017

On January 5, 2017 the NY State Agricultural Society held its 185th Annual Meeting and Agricultural Forum in Liverpool, NY. Dr. Danny Klinefelter, Professor and Extension Economist from Texas A&M University gave the keynote address:
Attributes of Highly Successful Farmers and Collaborative Arrangements
. Provided is a synopsis of that address with some embellishments.
These attributes are not size, or even industry, dependent. They apply just as easily to the CEO of a large multi-national corporation as they will to the brew master of a start-up microbrewery. See how many you can check off as, "Yes, I do that."
More Farm Strategic Planning Content
Upcoming Events
Strategic Workforce Approaches Symposium
May 22, 2019
Wednesday, 9:00 AM - 4:30 PM
Ithaca, NY
Retention. Attraction. Workforce. People. The dairy industry has consistently shared that these factors need to be improved. Our Cornell Dairy team is hosting a Strategic Workforce Approaches Symposium on Wednesday, May 22nd where we will be hearing from industry partners on existing workforce development resources and current strategies that are working for businesses. Featured speakers will include the Manufacturers Association of Central New York; Bruce Krupke, Executive Vice President of Northeast Dairy Foods Association; Dr. Richard Stup, Agriculture Workforce Specialist of Cornell University; and an industry panel, "Navigating Employee Interaction Strategies."

Announcements
NYS Agricultural Soil Survey
In order to better understand the unique soils used in New York City's urban farms, Cornell Cooperative Extension's urban agriculture program launched the NYC Survey of Agricultural Soils in 2018. After obtaining soil and plant tissue analysis from ten urban farms in NYC, we are expanding the survey in 2019 with the goal of informing best management practices for unique productive urban soils. See our
preliminary findings and more information
, including a how-to tip sheet for NYC urban farmers on collecting soil samples and getting a soil test.