Western NY Food Hub seeks new produce growers to work with!
Cheryl Bilinski, Local Food Systems Specialist, Farm to School Lead

June 17, 2015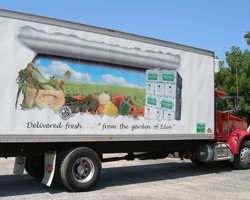 Eden Valley Growers (EVG) is opening their doors to new produce growers interested in selling through wholesale market channels! Dubbed the Western NY Food Hub, this business diversification will provide qualified growers with immediate access to wholesale markets. Based in Erie County, EVG is a vegetable growing farm cooperative that recently celebrated its 50th anniversary. Recognizing the increasing demand for locally grown food and the considerable assets the cooperative has, both in terms of infrastructure, sales and marketing, they are eager to provide Western NY farmers with a viable market for their produce.
Western NY Food Hub Criteria (pdf; 67KB)