NY 30% Initiative Eligible Product Database
Cheryl Bilinski, Local Food Systems Specialist, Farm to School Lead

June 18, 2020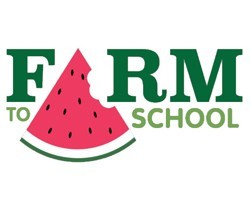 NY 30% Initiative Eligible Product Database
The NY Product Database is a collection of products that qualify for the 30% NY Initiative, and are widely available for purchase by School Food Authorities (SFAs) for use in their lunch programs. All products are either NY Grown & Certified, or contain 51% or more raw NY agricultural product. The database was created by Cornell Cooperative Extension - Harvest NY, with input from NYS Department of Agriculture and Markets, NYS Department of Education, SFAs, and other partners.
Included in this suite of resources is a public link to the NY 30% Initiative Eligible Product Database, a video tutorial on how to use the database, and a PDF guide. Please be sure to refer to the video and/or the PDF before you consider purchasing any of these products, or claiming them as part of your 30% Initiative audit. The database is updated regularly with new products, vendors, and information. **Note: You may be prompted to login or create an Airtable account the first time you access the database--don't worry! You do not need to have an account to access the database.**
If there is a product you would like considered for inclusion in the database, submit it using this form.
Please reach out to us if you notice any missing or incorrect product information. You can contact Becky O'Connor, Farm to Institution Coordinator at rao84@cornell.edu, or (845)706-0293.
30% NY Eligible Product Database Guide (pdf; 613KB)
Take a peek at this PDF to learn a bit about the database at large and certain features within Airtable