Event Details
Date
April 17, 2018
Time
6:00 PM - 9:00 PM
Location
CCE Lewis County, Soil and Water Conference Room
5274 Outer Stowe St
Lowville, NY 13367
Cost
$15.00 per person


$25.00 per farm


Host
CCE Lewis County

315-376-5270
Pre-Registration Deadline: April 13, 2018

EVENT HAS PASSED
It's Time for Agriculture Marketing and Business Plans
April 17, 2018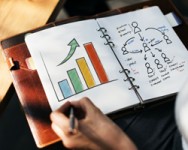 So you have a new product or one you are thinking of starting up. What's your end point? Come join us for engaging conversation on the path to follow. Peggy Murray, Farm Business Educator from CCE Lewis will discuss the importance of creating a business plan. Marketing considerations will be emphasized by Michele Ledoux, Executive Director of CCE Lewis, and Lindsey Pashow of CCE Harvest NY will talk participants through how to effectively use digital marketing to their advantage.
Cost: $15 per person, or $25 per farm. Pre-registration is requested by April 13 at 4:00 PM by calling 315-376-5270 or online using the link above.
Upcoming Events
No upcoming events at this time.
Announcements
NY Crop Insurance Availability by County & Crop
Apiculture, Dairy-RP, LGM, Nursery, PRF and WFRP policies are available throughout the entire state. Here is a table showing RMA
crop insurance availability by county and crop in New York State
.
If a crop is not covered in your county, you may still be eligible for a written agreement for that crop. Please
contact an insurance agent
to see if this is an option for you.
More information about crop insurance is available through Cornell's
New York Crop Insurance Education Program
.
Beginning Producer Benefits for Crop Insurance
A qualifying beginning producer can potentially receive benefits in the crop insurance program. These benefits are designed to help start your operation. In this article, Stephen Hadcock, Capital Area Agriculture and Horticulture Program, outlines the 4
crop insurance benefits available to beginning producers
.
1) An exemption from paying the administrative fee for catastrophic coverage and additional coverage.
2) Receive an additional 10 percentage points of premium subsidy for additional coverage policies with a subsidy premium.
3) Utilize the actual production history (APH) of a farming operation that producer was previously involved in.
4) Utilize 80% of an applicable T-yield, instead of the normal 60%, as a substitute Yield Adjustment.